Ramachandra Guha pens 'the most ambitious book' on Mahatma Gandhi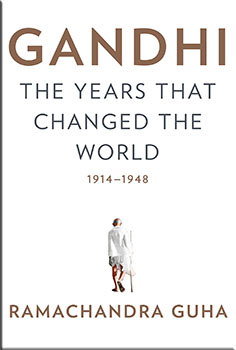 Renowned historian and author of several bestselling books, including the highly acclaimed "India After Gandhi" and "Gandhi Before India", Ramachandra Guha has penned a new book on the father of the nation, which has just gone to the press and will be out in September.
Billed as the most definitive new biography of Gandhi, the upcoming book is titled "Gandhi: The years that changed the world (1914-1948)" and will be published by Penguin Random House India.
"This magnificent book," sources said, "will not only tell the story of Gandhi's life, from his departure from South Africa to his dramatic assassination in 1948, but also the history of our freedom movement and its many strands"...