MAHATMA TOURS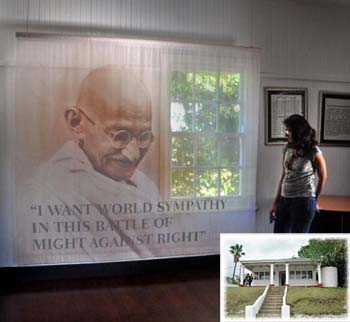 The peaceful ambience and the simplicity of the architecture echoed the philosophy of Mahatma Gandhi. After all, this was the modest house in which he lived with wife Kasturba in 1904 in the Phoenix settlement of Inanda in South Africa.
Located far from the touristy hubs of Durban, 'Sarvodaya' is today a museum that showcases the important role Gandhiji played in promoting justice, peace and equality through moral values like truth and nonviolence.
Arriving in South Africa in 1893 as a 24-year-old barrister, he went on to lead the Indian freedom struggle on the unprecedented path of ahimsa or non-violence, capturing the imagination of the world, and revered for posterity as the Father of the Nation.