E-book tablet to be launched to popularise Mahatma's books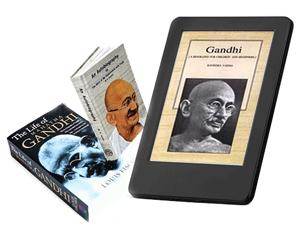 To popularise books on Mahatma Gandhi and cater to the ever-changing reading habits, Navajivan trust, Ahmedabad has decided to come up with their own tablet, lending people the facility to read Gujarati and Hindi e-books published by them on the Mahatma Gandhi.
Kindle-like e-book tablet, which the Navajivan Trust is planning to bring, will have 170 books mostly on Mahatma Gandhi allowing people to read those in Hindi and Gujarati.
This announcement was made by the managing trustee of Navjivan Trust Vivek Desai while launching 10 different editions, including 4 e-book versions, of "Hind Swaraj", a book written by Gandhiji in 1909.
READ FULL NEWS